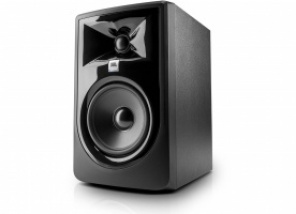 JBL
Aktiv 2-vägs studiomonitor

5" baselement och 1" tweeter
Inbygga förstärkare på totalt 82 W
Flexibel EQ för ljudanpassning

Aktiv högtalare med neutral frekvenskurva och kompakta mått. Designad för hemmastudion, med flexibla EQ-inställningar för att anpassa ljudet efter placeringen, t.ex. hur nära högtalaren placeras mot en vägg, något som påverkar ljudbilden. Går hela vägen ner till 43 Hz med hjälp av bl.a. bas-reflex-porten men kan kompletteras med 10-tums subwoofern LSR310S (67763) för starkt frekvenssvar hela vägen ner till 27 Hz. Utrustad med balanserad XLR- och 6,3 mm-ingång för felfri signalöverföring. Säljes styckvis.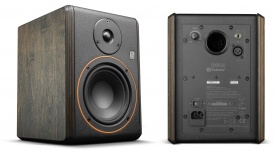 Palmer STUDIMON 5
1.895:-



Ord. pris: 2.325:-
5" woofer and 0.75" soft dome tweeter

Bass reflex design

60-W RMS bi-amping power amplifier

70 Hz to 20 kHz frequency response

Balanced XLR and 6.35 mm stereo jack input

Compact design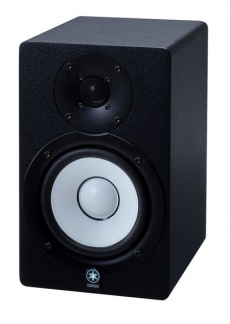 Yamaha
Yamaha HS-5 active 2 way monitor - 70watt bi-amped bass reflex system, 5" woofer, 3/4" tweeter, 55Hz-20kHz, XLR & TRS input, adjustable input level, mid EQ, room control, high trim, and switchable low-cut. Full magnetic shielding. (Priced singly.)



1.595:-

st.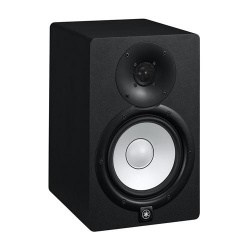 Yamaha
Information:
2-way bass-reflex bi-amplified nearfield studio monitor with 6.5" cone woofer and 1" dome tweeter.

- 2-way bass-reflex bi-amplified nearfield studio monitor with 6.5" cone woofer and 1" dome tweeter
- 43Hz - 30kHz frequency response
- 60W LF plus 35W HF bi-amp system for high-performance 95W power amplification
- ROOM CONTROL and HIGH TRIM response controls
- XLR and TRS phone jack inputs accept balanced or unbalanced signals

Speaker type: 2-way bi-amp powered studio monitor
Frequency Range (-10dB): 43Hz - 30kHz
Components: LF:6.5" cone, HF: 1" dome
Crossover: 2kHz
Output power: 95W (LF:60W, HF:35W)
I/O connectors: XLR3-31 type (balanced), PHONE (balanced)
Power consumption: 55W
Shape: Bass-reflex type
Cabinet material: MDF
Dimensions: W: 210mm, H: 332mm, D: 284mm
Net weight: 8.2kg
Others: LEVEL control (+4dB/center click) , EQ: HIGH TRIM switch (+/- 2dB at HF) / ROOM CONTROL switch (0/-2/-4 dB under 500Hz)