AER
Compact 60 Tommy Emmanuel
- Limited Edition -

2-Channel Acoustic Amplifier



9.995:-



Ord.pris: 12.890:-
Effect 3 offers a favorite setting of Tommy Emmanuel
instead of the standard AER delay: 281ms Delay + Hall
Power: 60 W
Channel 1: 3-Band EQ
Voicing switch
Channel 2: 2-Band EQ
Phantom power
Digital multieffects unit
FX loop
Tuner, line, headphones, DI outputs
Weight: approx. 6.5 kg
Dimensions: 330 x 260 x 230 mm
Colour: Black

Gig bag included!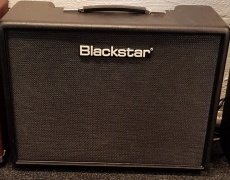 Blackstar
Artist 15

SUPERDEAL:


5.995:-



Ord.pris: 9.090:-

15-watt tube combo
Clean and crunch channels
1 x 12" Celestion V-type speaker
Series effects loop
Onboard reverb
ISF control
Blackstar
Silverline Special - G12



4.595:-



Ord.pris: 4.995:-

State-of-the-art digital guitar amplifiers with groundbreaking SHARC® DSP power
Attractive, boutique styling
Patented ISF sweeps from American to British tone
6 proprietary Blackstar preamp voices (Clean Warm, Clean Bright, Crunch, Super Crunch, OD 1, OD 2)
USB port offers effortless direct recording and re-amping
INSIDER software unlocks deep-editing features and patch management/sharing
MP3/Line In and Em. Out/Phone jacks deliver studio-ready tone for 'silent' practice
Powerful enough for any stage, subtle enough for home
Manual and Preset operation with 12 fully customizable preset locations (128 with footswitch)
Loaded with Celestion V-type speakers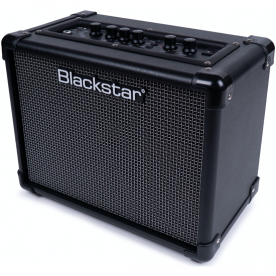 Blackstar
Tredje generationens ID:Core Stereo, med 10W uteffekt, är en gitarrförstärkare av combomodell.
ID:Core v3 har inbyggt förstärkarsimulering med 6 olika modeller, 12 stereoeffekter, ISF EQ, stämapparat,
USB för koppling mot dator, och levereras med programvarorna Blackstar Architect och Cab Rig Lite.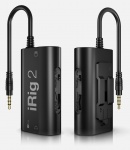 iRig 2
Mobile Guitar Interface



495:-
Mobil miniförstärkare med mängder av effekter.

Uppdaterad modell med många nya smarta funktioner.

Passar till iPhone, iPad, Mac och Android.

6,3 mm in- och utgång samt 3,5 mm-anslutning för hörlurar.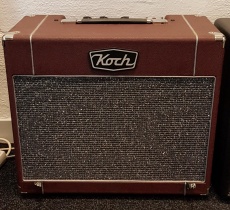 Koch
Classic SE Combo

SUPERDEAL:



6.995:-



Ord.pris: 10.500:-

Channels: One
Controls: Gain, Tone, Volume
Switches
Front Panel: Gain Boots, Mid Boost, Bass Cut
Back Panel: Speaker On/Off with Speaker-Load
Output Switch
12W version: 12W / Standby /4W
Recording Out, with Speaker Simulation
Line Input: 0 dBV
Speaker outputs; 4, 8, 16 Ohm
Speaker: Koch VG12-60
Combo Dimensions 54w x 46h x 25d
Weight Combo 14.5 kg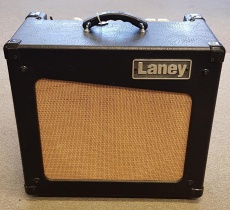 Laney
Designed and engineered in Great Britain, the CUB12R delivers pure,
vintage tube tone in a small format, low wattage combo providing classic
vintage sounds without complicated control layouts or excessive volume
levels.

From 15 watts to less than 1 watt the CUB12R delivers warm cleans
to rich crunch, giving all the classic tones you need.

Ideal for beginner or the
more advanced player the CUB12R is great at home, on stage or in the studio.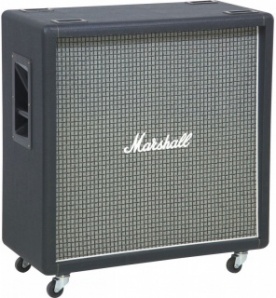 Marshall
SPEAKERS
Speaker configuration
4x12"
Speaker model
Celestion G12M-25 (25W, 16Ω)
Power handling
100W
Unit impedance
16Ω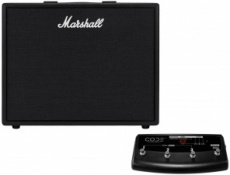 Marshall Code 50 + footswitch
SUPERDEAL:



2.695:-



Ord.pris: 3.895:-
TECHNICAL SPECIFICATION

Model: CODE50

Output wattage: 50W

Outputs Controls: 100 editable presets, bass, middle, treble, gain, volume, pre-FX,
amplifier models, modulation effects, delay effects, reverb effects, power amplifier models,
speaker cabinets, additional controls available via Marshall Gateway app for iOS and Android devices

24 different built-in effects (5 simultaneously)

Speaker configuration: 1x12"

INCLUDED ACCESSORIES: Footswitch PEDL-91009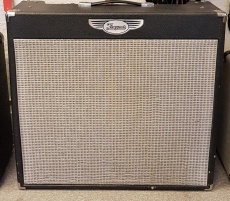 Traynor
Custom Valve 80

BEG.



3.995:-



Brand: Traynor
Model: YCV80 Custom Valve 80 Watt 2x12" Guitar Combo
Finish: Black
Made in Canada